Today is my last post for this month's featured
Kit of the Month
, Chalk It Up. If you aren't familiar with the term "one sheet wonder", this is when you are able to make a number of cards from only one sheet of patterned paper. In today's case, it is a
whopping 16 (yes, sixteen) cards
!
Using a "workshop" from the
Wishes how-to book
, I used a full sheet of patterned paper left in my Chalk It Up kit, along with 2 sheets of cardstock and 16 card bases to make a wide array of cards for several occasions. Since the workshop makes 2 each of eight different designs, I decided to make one version of each card using leftover chipboard Complements and one version using stamps. I also added embellishments using the Chalk It Up Assortment and White Enamel Stars.
Check out all of these great cards! For each pattern, I show my chipboard version first followed by the stamped version. Remember, all CTMH patterned paper is double sided, so YES this is all from
one sheet
of patterned paper!
Great for graduation or encouragement
Stamps used are Joyful Birthday* and the current Petite Perks**
Great all-occasion design!
Stamps used are from the Hostess Exclusive Cuddly Salutations***
Love this for a new job, college acceptance, all kinds of things!
Stamps are from Joyful Birthday* and Hostess Exclusive Cuddly Salutations***
Many uses for this one - Graduation, Job Well Done, Birthday...
Stamp from Joyful Birthday*
Another all-occasion option
I thought this would be great for a new baby! Stamps are from the Hostess Exclusive Cuddly Salutations***
I couldn't resist stamping on this one but you could totally copy this with a chalk marker!
I tapped on a little pigment ink with my finger to make my whale blue - looks like colored chalk! Stamps from the Hostess Exclusive Cuddly Salutations***
Many great options for this design, including birthday or even retirement!
Stamp from Joyful Birthday
I love this one! Another great all-occasion design.
Great use of a sticker from the Chalk It Up Assortment, and more pigment ink applied by finger. Stamps from the Hostess Exclusive Cuddly Salutations***
Let me just say that I L-O-V-E simple cards like this. They are actually mailable (although a few will require extra postage due to the hard embellishments) and usable for every day. And, the best part, I was able to make them all in a few hours! Even adding the extra touches like the chalkboard technique and the finger-dabbed pigment ink took very little time.
Here is the scoop on the three stamp sets I used:
*
Joyful Birthday
- simple sentiment in 4 awesome font styles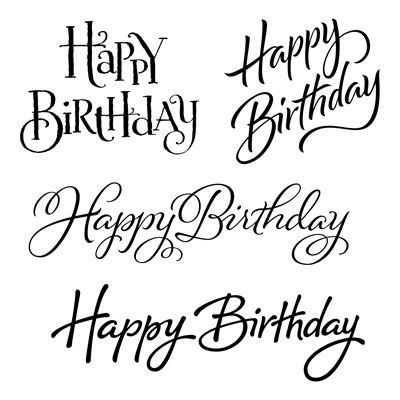 **Petite Perks - our current little "perk" set. I give one to all of my in-home (or other physical location) hostesses, and to online hostesses who go above and beyond.
***Cuddly Salutations - fun Hostess Exclusive stamp set. You can "purchase" this stamp set with just $6.00 of your Hostess Rewards!
Be sure to check out my
Kit of the Month
page before the end of August if you're interested in the special offers I have available when purchasing Chalk It Up and related products. I also have pictures of more artwork from CTMH corporate, a link to all of my Chalk It Up posts this month, and links to purchase any of the products eligible for the Kit of the Month specials.
I hope you'll come back September 1 for not one, but TWO different blog hop posts! One with Close To My Heart, and one with Scrapbook Generation. Tons more fun coming all September long!